Discover more from NoDesk
We help you find a remote job and stay up-to-date on everything remote.
Over 46,000 subscribers
NODESK: Issue #122
A weekly newsletter with the best new remote jobs, stories and ideas from the remote work community, and occasional offbeat pieces to feed your curiosity.
By Daniel (@nodeskco).
---
This issue is brought to you by Deliverr.
Join Deliverr's first ever free virtual eCommerce conference, Discoverr, on July 28-29. Learn about the multi-channel opportunity, category relativity, ad strategy, and product sourcing for Walmart, Wish, Shopify, Google, and more.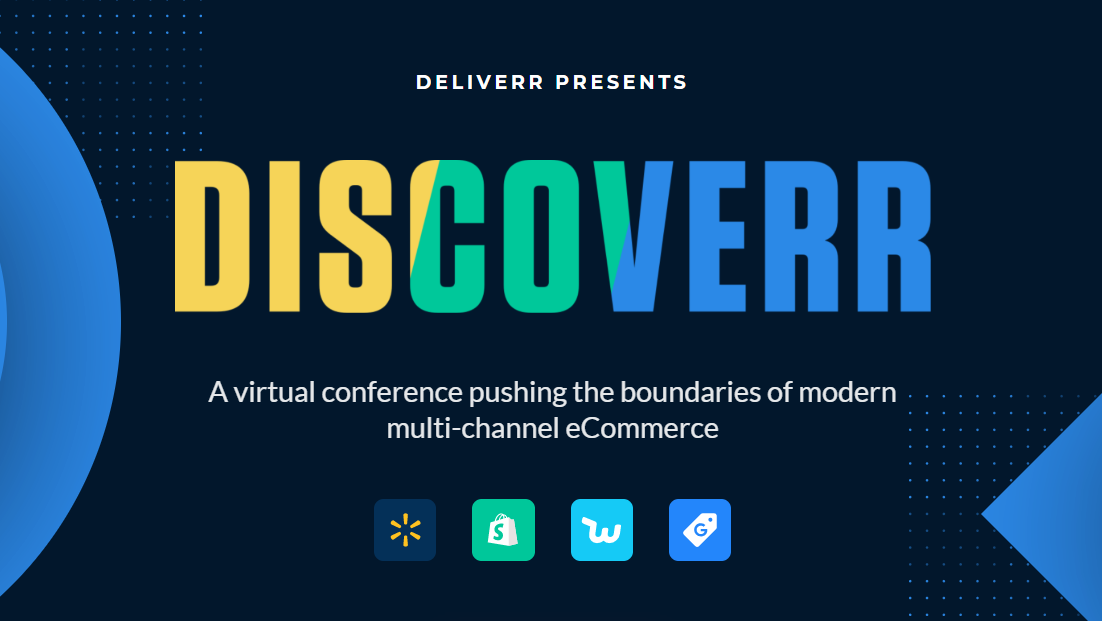 Deliverr is bringing on multi-million dollar sellers to share their experiences, marketplace speakers to teach sellers how to get the most out of their sales channels, and eCommerce experts to show how to take advantage of the landscape today.
During the event, Deliverr is giving away $15,000 in prizes designed to help eCommerce sellers fuel their growth and take advantage of the multi-channel opportunity.
---
Remote Jobs
More than 850,000 people each year trust NODESK to help them find a remote job.
Featured Jobs
Latest Jobs
---
Top Picks
Hand-picked articles, stories and ideas from the remote work community and beyond.
Fadeke Adegbuyi | Ambition & Balance - by Doist
It's no wonder "be a strong writer" is one of the first pieces of advice people give to those seeking remote work. But no one ever says how to actually become one. This article is our attempt to make that all-important advice actionable and provide writing tips that work no matter what your job is.
Ethan S. Bernstein, Hayley Blunden, Andrew Brodsky, Wonbin Sohn, Ben Waber | Harvard Business Review
In early 2020, the world began what is undoubtedly the largest work-from-home experiment in history. Now, as countries reopen but Covid-19 remains a major threat, organizations are wrestling with whether and how to have workers return to their offices. Business leaders need to be able to answer a number of questions to make these decisions. Primary among them is "What impact has working from home had on productivity and creativity?"
Jonathan Gheller
How should companies compensate team members for comparable work, done in different geographies?
Sarah Slobin | Reuters
With government benefits set to expire at the end of July, new studies show that workers who were struggling financially before the pandemic face returning to jobs that require close personal contact.
Marvin G Perez, Manisha Jha, Fabiana Batista | Bloomberg
In a work-from-home world, hitting the local cafe for a daily caffeine fix has become a ritual of the now-forgotten past. And no matter how much kitchen brewing consumers take up, that just can't seem to make up for the demand blow.
Julia Evans
I think telling someone's manager they're doing great work is a pretty common practice and it can be really helpful, but it's easy to forget to do and I wish someone had suggested it to me earlier. So let's talk about it!
luckybanana3 | Reddit
Ladies I feel like our experiences may differ from the men's. For example, I've heard not-so-great things about Morocco from my female friends that have gone, but no complaints from my guy friends.
So, based on your experiences thus far, what's the:
place you've felt least comfortable/ safe

most comfortable/ safe

favourite city or country overall that you'd love to return to
---
Our Beautiful World
Discover new cultures, people, and places. Get inspired by personal stories, adventure travel, and destinations around the globe.
---
Support NODESK
All of the content on NODESK and the newsletter is available for free to everyone.
If you'd like to support my work and have the opportunity to do so, please consider joining as a paid member.
Your support also goes a long way when you:
Spread the word. Share the NODESK website and newsletter on social media.

Encourage your friends to sign up.

Mention NODESK if you apply for a remote job.
If you have any comments, feedback or want to get in touch, send me a note. Thanks for subscribing.
-Daniel
Newsletter | Twitter | Website
---
Affiliate disclosure. From time-to-time I may add Amazon links in this newsletter. I may earn a small commission if you make a purchase through one of these links, yet you don't pay any extra and it's a simple way to help support NODESK.